Frequently Asked Questions
How much does paper shredding cost?
The cost of document shredding services depends on the size of your job and the service you choose. Mobile shredding services tend to charge around $130 per visit to shred your documents onsite. Offsite shredding services tend to be a little more affordable, running around $110.
Learn more about the cost of shredding
What is mobile shredding?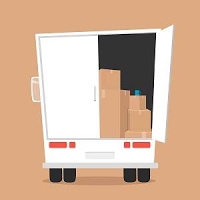 Mobile shredding services let you witness the shredding process. A shred truck equipped with industrial-strength shredder drives to your location and your files are shredded onsite while you watch.
Learn more about mobile shredding
What is offsite shredding?
Offsite shredding is a service option that shreds your documents at a secure facility. Your files are picked up from your location and transported by security professionals to a nearby facility.
Learn more about offsite shredding services
Can I drop off my documents to be shredded?
There are thousands of drop off shredding centers located throughout the nation. We do not accept paperwork that is dropped off at our location, but we would be happy to direct you to the nearest drop off center in Cleveland. Call us at (216) 370-7379 for more information.
How much paper do I have to shred?
A standard bankers box holds roughly 30 lbs of paper or 2,500 sheets of paper.
What is a certificate of destruction?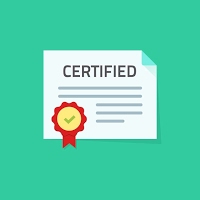 A certificate of destruction is a document that outlines the details of the shredding process. Basic certificates include information such as where and when the shredding was performed, terms and conditions, a notice of transfer of custody, and a witness' signature. Ask your shredding provider if they provide certificates of destruction if you want one for your records.
What is HIPAA?
Enacted in 1996, HIPAA is a piece of legislation designed to simplify, standardize, and solidify healthcare industry processes. Several rules within this legislation determine security guidelines that healthcare organizations must follow or face fines that can reach as high as $1.5 million.
What is FACTA?
FACTA was established in 2003 to protect customer data collected by businesses. This rule requires that organizations have written policies and procedures regarding how they handle sensitive information, provide regular employee training on these procedures, and engage in proper disposal of sensitive information.
Why shred files?
Shredding documents that contain private information keeps you safe. If you are an individual, you may have experienced or know someone who has experienced identity theft, and you know that it can take years to recover from.
Businesses are required to safely handle and dispose of sensitive information they have on customers and employees, so businesses are required by law to take measures to protect their information, and shredding files is great means of doing this.
Have More Questions About Shredding?
Cleveland Shredding Service and Record Storage are dedicated to helping customers find the right document shredding solution for their needs. We offer free quotes on a variety of services in your neighborhood.
Call us at (216) 370-7379 or fill out the form on the left for free quotes on a customized shredding option that will meet the needs of your project. We are happy to answer any questions you have to help you get your shredding project started off on the right foot.